Shadowling Guardians are the power house of one's Shadowling forces. The Shadowling Guardian may lack the mobilty of a Shadowling Psy Assassin and the healing skills of a Shadowling Healer, but the Guardian make up for it with its powerful attacks and high health. They are also tougher and more mobile than most Shadow-using Psy Fighter.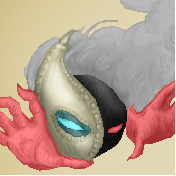 Health: 30 + Psy Defense x2
PsP: 14 + Psy Defense + Psy Power
Speed: 6 (Flying)
Resistance: Shadow
Community content is available under
CC-BY-SA
unless otherwise noted.